Aktuell » »
Musenhäppchen
"We provide the stage, you show your talent." Twice a semester - once each in Erlangen and Nuremberg - the Studierendenwerk invites you to "Musenhäppchen," the open podium for young artists.
In addition to art on stage, visitors can also expect a culinary treat: Appetizers, which - like admission to the event - are free.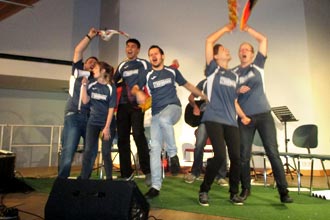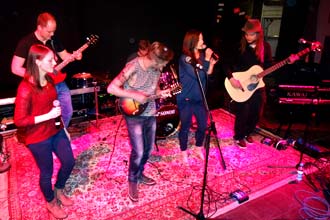 We will inform about the dates of the Musenhäppchen in time here on the website as well as on Instagram and Facebook @kulturcampus.en
I want to participate!!
You want to be on stage yourself and show your talent? Whether it's a rock band, poetry slam or theater - the stage is open for artistic contributions of all kinds.
Should you feel addressed, please contact:
Sebastian.Fischer@werkswelt.de
Phone: +49 (0) 91 31 / 80 02 64
Fax: +49 (0) 91 31 / 80 02 190
P.O. Box 32 08 - 91020 Erlangen
Hofmannstraße 27 - 91052 Erlangen