Aktuell » »
Social counseling is a service offered by the Psychosocial Counseling Services (PSB) of the Erlangen-Nuremberg Student Union for students; topics of social counseling are e.g.: Financing studies in addition to BAföG, social benefits such as housing and child benefits, studying with a child, counseling for foreign students, studying with a disability or chronic illness, social security during the graduation phase, etc.
The social counseling service is available by telephone and e-mail. Further counseling appointments by appointment:
sozialberatung@werkswelt.de or by phone: 09131/8002-757
Phone hours:
Monday 2:30 pm - 4:30 pm (open consultation hours by telephone).
Tuesday - Thursday 8:30 am - 12.00 pm
Studentenwerk Erlangen-Nürnberg
Psychosoziale Beratungsdienste
Hofmannstraße 27, 2. OG, Zimmer 206
91052 Erlangen
Inquiries to the Social Counseling Services can be made by phone or e-mail.
Important: General conditions & consent for clients of the Psychosocial Counselling Services of the Student Union Erlangen-Nuremberg
Contact:
Sozialberatung des Studentenwerks Erlangen-Nürnberg
Sabine Eschelbach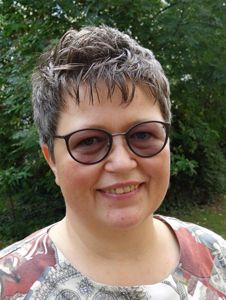 Phone: 09131/8002-757
sozialberatung@werkswelt.de